A while ago I made a vow to myself: to purchase less wine, but make sure to buy more expensive, better bottles. The Stark Raving Cab made me forget all about that.
We were up in Michigan and coming back down the north part of Toledo. I saw a sign at a fruit market proclaiming "wine sale." It also said, "Wine $2.99."
I made a hard right and pulled into the store parking lot. This was so uninteresting to Green Dragon, that she opted to stay in the car.
The wines weren't as horrible as I imagined. While they were certainly not high end wines, there were some interesting ones for less than $10. I had to find out what they were selling for $2.99.
Turns out it was Stark Raving Cab. I usually don't buy wine with gimmicky labels. But I noticed this wine is made by Rosenblum Cellars. Rosenblum makes some outstanding wine – especially Zinfandel. Many of their Zins top out at more than $40. So I grabbed the bottle, unfolded three dollar bills and was on my way.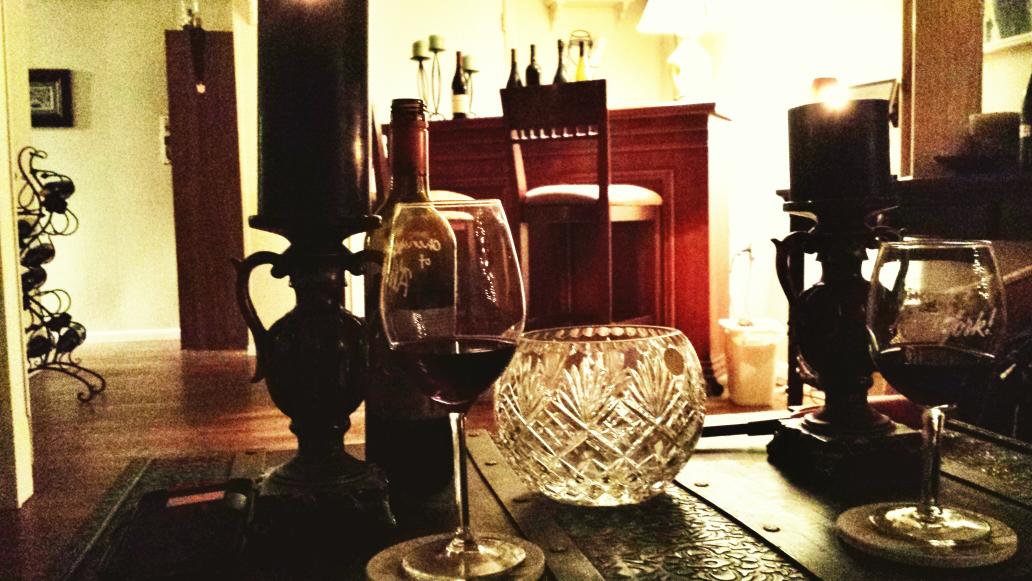 The other night I thought I would test Green Dragon, so I poured her a glass without her knowing the wine. Shortly afterward, a tornado warning was issued. Our dog Amber got a bit anxious, so I grabbed some glasses and the bottle and we headed to the cellar (where we have plenty of wine to ride out any emergency).
Stark Raving Cab usually sells for about $12.99, so it's not as bad as what you might think based on my price. This is an attempt to create a "lifestyle" wine with an irreverent attitude and "crazy good" flavors. Hmmm.
It's actually an acceptable sipper with rich fruit flavors, a bit of funky earth notes and a short finish. The body is light to medium. The grapes are from France, although the exact location is a mystery. I'm guessing Languedoc, since they it is one of the largest grape growing regions in the country.
I've paid more for worse wines.
Review: 2 of 5 Value: 2.5 of 5