Thanksgiving is approaching and you still don't know what wine to serve with your holiday meal? No worries. Toledo
Wines and Vines has consulted a panel of experts (Austin Beeman, Mike Gregg, Steve Parks and Matt Snyder) and we can tell you what to buy, how much it costs and where to get it. What more can you ask? So baste your turkey, uncork some of these great wines and enjoy.
Many of these wines are being presented at wine tastings Friday and Saturday (Nov. 20-21), so be sure to check our listing of weekly wine tastings listed elsewhere on this blog.

Without further ado, our distinguished panel and their suggestions...
Austin Beeman, wine department manager at Walt Churchill's Market
, 3320 Briarfield. Maumee, (419) 794-4000. Churchill's offers many wines suitable for your Thanksgiving feast. Here are Austin's picks and he is available to recommend specific wines at the store:
Beaujolais Nouveau 2009 $9.99-$14.99

Good German Rieslings $14.99- ?

Red Zinfandels from Rosenblum $11.99-$49.99

Mike Gregg, wine department manager at Corks Wine and Liquor
,Promenade Plaza, 27250 Crossroads Pkwy., Rossford – (419) 872-6800. Mike's picks: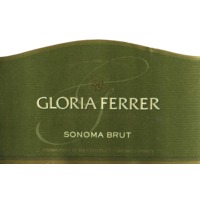 Gloria Ferrer Sonoma Brut.
One of the greatest sparklers in the store, and what a price! Perfect for the holidays and perfect with holiday meals. This wine is fantastic on its own, but has the ability to slice right through turkey, tofu, potatoes, and even pumpkin pie with elegance and grace. Its lively apple and creamy, spicy flavors just earned it a spot on Wine Spectator's Top 100 of 2009 list. $19.99.
Handley Gewurztraminer.
Buck the traditional chardonnays and reislings, and give this spicy gewurz a go. Done in a dry, Alsatian style, this wine shows off huge lychee and bright, clean fruit. The rich spice and light acidity on the palate make this a winning partner with traditional Thanksgiving fare, not to mention Thai, Indian, or any other spice-driven cuisine. $12.99.
MooBuzz Pinot Noir.
Pinot Noir is one of those 'go to' wines for the holiday season. Take this one home for Thanksgiving and you'll see why. Beautiful raspberry and cherry flavors, tongue-dancing acidity, and the softest touch of velvety vanilla make this wine an attractive crowd pleaser. $14.99.
Las Rocas Garnacha Vielles Vignes.
This recent addition has set the store on fire! Everytime someone tastes it at our wine bar, they end up going home with a bottle or two. Right now it delivers one of the greatest Quality Price Ratios in the market, as is the case with so many Spanish wines. Bright berry, firm spice, hot mineral, and a strong streak of acidity make this beautiful wine a must-have at your Thanksgiving meal. $16.99.
Steve Parks, owner of Aficionado Wine and Cigars
, The Shoppes at RiverPlace, 26567 N. Dixie Highway, Suite 135, Perrysburg, (419-873-4444). Steve's picks:
2006 Bethel Heights Chardonnay.
Straw to light yellow color in the glass, clear hue throughout. Nose of wet stones, pears and citrus fruits. Flavors of pears, limes and minerals. Light acidity and body. Crisp and clean on the palate. $26.99.
2006 Pierre Sparr Reserve Gewurztraminer.
Light straw color. Rich aroma, lots of the lychee fruit character that's a standard descriptor for Gewurz, with a heady floral backdrop of roses. Unctuous, good acidity; communicates itself to me as rather sweet, but the illusion seems to come from richness, not sugar: Sparr says it contains only 1.3 percent residual sugar. $22.99.
2007 DE-FIN-I-TIVE Pinot Noir.
A *DYNAMITE* Pinot Noir for under $20. Deep and dark, aromas of blackberry, subtle earthy aromas waft from the glass before juicy black cherries and a silky feel come across the palate. $18.99.
2006 Page Cellars 3 Doves Merlot.
On the nose there are notes of cherry, plum and vanilla. The palate is full of red cherry and plum with touches of chocolate, fig and a hint of smoke. The tannins are soft and the finish is slightly sweet. $19.99.
Matt Snyder, owner of the Beer and Wine Cave
, 4400 Heatherdowns, (419) 382-6221. Matt's picks:
2008 Covington Cellars Viognier
, Yakima Valley, WA. Finished in stainless steel tanks. 100% Viognier. Excellent for Thanksgiving due to its versatility. Goes well with turkey and salty gravy. Also very nice with spicy food and seafood. 13% alcohol. $19.99.
2008 Gilbert Cellars Estate Gewürztraminer
, Columbia Valley, WA. Flavors of lychee berry and refreshing acidity. Also good with brunch and is quiche and casserole friendly. $12.4% alcohol. $14.99.
2007 Argyle Pinot Noir
, Willamette Valley, OR. 100% Pinot Noir with a nice silky texture. No big tannins. This is double macerated to add excellent layers of flavor. 14% alcohol. $24.99.
2007 Liberty School Cabernet Sauvignon
, Paso Robles, CA. A mellow Cabernet that is not hot with tannins. Good spiciness at a great price point. 13.5% alcohol. $13.99.
There you have it. Fifteen fantastic suggestions for perfect Thanksgiving pours. Have a great holiday!